The Superior Equine Passporting Service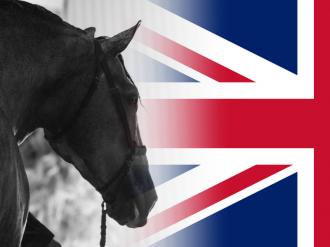 Export of Equine Animals from Ireland to United Kingdom from January 1st, 2021
Now that the UK is no longer in the EU Customs Union or Single Market, it sets its own import requirements. Since Jan 1 2021, the movement of live animals and germinal products from Ireland to Great Britain must be pre-notified on the UK's Imports of Products, Animal, Food and Feed System (IPAFFS) and must be accompanied by an Export Health Certificate.
Details are also available on DAFM's web pages:
Due to increased demand for our services, the current turn around timeframe for new registration applications (where complete and correct) is approximately 5 working days.
We no longer offer same day service.
---
Applications will only be accepted and dispached by An Post (standard post) or DPD couriers.
We currently cannot accomodate in person callers without an appointment. It is pointless turning up unannounced, you will be turned away.
There is nowhere to leave applications and there is nowhere to collect passports out of hours. Do not ask, as refusal may offend.
---
Phone lines are attended 10am to 1pm week days, this frees up available staff at other times to actually concentrate on processing applications.
If you have an urgent enquiry outside of these hours please email us on [email protected]
"Very helpful and fast turnaround. Many thanks"
"Always very helpful and a great turnaround with passports"
"What a great service. I can not fault the helpfulness, professional, and efficient service LHI gave me. Would highly recommend them to anyone."
"Excellent communication and very quick turnaround for passports"
"Fantastic service. The guys are very professional and efficient. There's no waiting on hold for 10 minutes with them, unlike their competitors"
"Excellent efficient service. As a dealer I often need a passport or transport papers in a hurry. LHI are always accommodating."
"I posted passport from NI on Friday, received it back properly processed the following Wednesday. Excellent service."
"Absolutely delighted! Passport came 2 days later! Perfect service! Thank you"
"Always very helpful and a very quick service "
"Great service, fantastic work "
"Great service and turnaround and very helpful staff"
"Best service ever seen, ownership transfer from Germany inclusive documents back within one week. Great!"
"Brilliant service, straightforward and amazingly fast return within 7 days! Thank you!"
"Very quick turnaround of my mares passport and fantastic communication."
"Excellent service , quick turn around for my pony's passport!! "
"Excellent service, über fast! Reasonable price too"
"Great service and great atmosphere. Words can tell how good is the staff"